K-Philus can be eaten like a yoghurt: natural, with salt or sugar, in vinaigrette, with fruits … whatever takes your fancy!
It can be eaten on a regular daily basis, or for 2-3 week periods. Great at any age.
We are all different, so each person needs to find out what suits them best in order to get the most out of their consumption of K-Philus.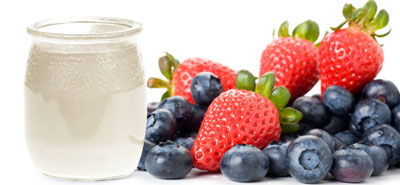 For instance, people have often told us that eating K-Philus during meals aids their intestinal transit, but that eating it between meals can have the opposite effect, resulting in a sluggish transit. Try both options and see what's best for you! Whatever the case, this is a dynamic, active product; in some cases it's recommended to start off slowly by taking just half a jar a day (one jar divided into 2 portions), and to increase the amount you eat gradually.